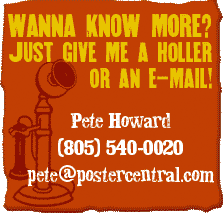 YOU GIVE AWAY 30-40% OF YOUR ITEM'S VALUE. It's easy math: Let's say a poster closes, or "hammers," for $1,000 at auction. Every house charges a buyer's premium of at least 15%, oftentimes 20%. That means the winning bidder was willing to pay – indeed, did pay - $1,150 or $1,200 for your item. There's always a seller's premium, too, which is never less than 10%, and oftentimes 15% or more. That means you'd receive only $850-900. So all of a sudden you're looking at $300-350 (or more) of that $1,000 item going to the auction house - not you, the seller. All of this is eliminated with private sale… you get every penny, provided you know or can locate a buyer who would match the money amounts involved.
IT'S A VERY PUBLIC SALE. Forget about discretionary income with the auction houses - the results are there for the whole world to see. Plan on giving away another 28% of your winnings to Uncle Sam in capital gains taxes for collectibles (the current going rate, last time we checked). Now you're down to $468 in real income for your item that somebody wrote a check for $1,200 to the auction house for. (Your tax would be less if you bought the item on the collector's market previously; the government only taxes the difference between your buy & sell price.)
YOU ONLY HEAR ABOUT THE VICTORIES. It's Business 101, so nobody can be faulted, but be aware: the auction houses advertise only their wild successes, not their many failures. We say "many failures" because every auction consists of hundreds of items, and while a few may over-perform, usually a large percentage of the items, by nature, get lackluster results or stiff.
YOU WON'T SEE YOUR MONEY FOR MONTHS. With most auction houses, there's a great deal of advance planning required. Catalogs have to be printed, deadlines worked toward. Then it's usually weeks more after an auction occurs that the consignors receive their money.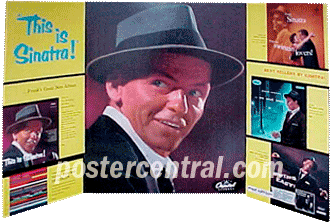 YOU HAVE TO DEAL WITH SHILL BIDDERS AND BACK-OUTS. Auction houses sometimes produce great results, but unfortunately they're also rife with "funny business." All serious collectors have exasperatingly encountered shill bidders, anonymous people (sometimes the sellers themselves) planting specious bids just to drive the price up. Then there's the flakes who "didn't think I'd ever win it" who can't pay for it when they do. Then your item has to be re-listed or run again in the next auction, making it look less desirable, or "tired" in collectors' parlance, with all freshness and urgency having died. If the house tries to sell it to the runner-up, that bidder may suspiciously wonder if the bidding was real. If you try to then move on and sell your item privately, the piece will carry a reputation of having "bombed at auction."
FOLLOW THE EXPERTS. Most of the world's heavyweight collectors much prefer to deal with private sellers. We pay big and we pay quickly, avoiding all the time-consuming and money-siphoning hassles of an auction. Same goes for those occasions when we sell something.
Personal Favorites | Beatles | Bob Dylan | Billie Holiday
Rolling Stones | Elvis Presley

Rock 'n Roll | Rock | Rhythm & Blues
Multi-Act 1950s | Multi-Act 1960s | Psychedelic | Blues
Jazz | Big Bands | Country | British Paper

Tour-Blank Tutorial | Bootlegs & Repros | Oddity of the Month
Before They Were Famous | The 1970s

PosterCentral.com Home | Cash For Your Stuff | Poster Gallery
Music Memorabilia | Blog | FAQs | Who Are We? | Contact