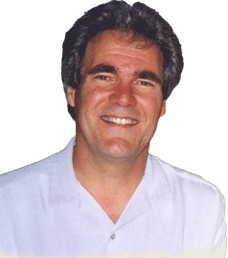 Journalist
Pete Howard founded, owned, published and edited ICE magazine for 19 years, from 1987-2006 (click to learn more). England's New Musical Express called ICE "probably the best source of CD news in the world." Pete was also a Contributing Editor for Rolling Stone magazine from 1988-1995, writing his regular CD News column for their Record Review section (plus other stories). He also penned Goldmine magazine's 22,000-word cover story on collectible music posters in 1995.
Media Pundit
Pete Howard is often called upon by the media as an expert in the field of music. He's appeared in numerous television shows, national radio programs and print publications (see list). You'll come across Pete's name in the acknowledgments of a wide variety of music projects, from Crosby, Stills & Nash's four-CD box set to Peter Guralnick's Dream Boogie: The Triumph of Sam Cooke biography. In addition, Pete has licensed images of concert posters to several prominent record labels for inclusion in CD booklets. These include releases by Elvis Presley, James Brown, The Beach Boys, Johnny Cash, Ray Charles, Bob Dylan, Marvin Gaye, Jerry Lee Lewis, The Supremes, The Band, Muddy Waters, The Everly Brothers, Fats Domino, Hank Williams and Buddy Holly.
At the Museums
Artifacts from Pete's personal collection have been displayed in eight different museums around the world, including New York, Los Angeles and Paris. The Rock and Roll Hall of Fame and Museum in Cleveland had 10 of his items on display when they opened their doors in 1995, and rotated many other of his artifacts through their exhibits for the next 14 years. The Experience Music Project (EMP) museum in Seattle displayed 11 of Pete's items in "Bob Dylan's American Journey 1956-1966," their traveling exhibit which visited museums nationwide spanning 2004-2008. Pete also had 15 artifacts on display at the Cartier Foundation for Contemporary Art's "The Genesis of Rock 'N Roll: 1939-1959" exhibit in Paris, France in 2007. Presently Pete has concert posters and other memorabilia on display in two Los Angeles locations: the Grammy Museum downtown, and the brand new Ray Charles Memorial Library.
Author
Pete is planning a coffee-table book with the working title of Torn Down and Thrown Away: The History of the American Concert Poster 1920-1970. He is the only person in the world with a serious, comprehensive (4000+) collection of rare concert-poster images from this time period. If you have any unusual concert posters that you would like to submit for possible inclusion, please see Pete's Contact page.
Music Fan
Pete's entire occupational and hobby lives have involved music. He's passionately attended hundreds of concerts over the years, from The Jimi Hendrix Experience to the Carpenters, from Frank Sinatra to The Clash, from Elvis Presley to George Jones, from B.B. King to Yanni, from Ruth Brown to Elvis Costello, from Miles Davis to Sammy Davis Jr., to every U2 tour during their first 25 years. He started off as a professional disc jockey, followed by several years as an executive at CBS Records. Then Pete headed up the radio syndication firm which created Earth News and Country News, and then he started ICE magazine.
| ICE Magazine Columns| Rolling Stone Columns |
| Goldmine Article | Credits and Acknowledgments |
| PosterCentral.com Home | Cash For Your Stuff |
| Poster Gallery | Music Memorabilia |
| Blog | FAQs | Who Are We? | Contact |
Pete's Media
Appearances
Billboard
Chicago Tribune
Entertainment Weekly
Goldmine magazine
KLOS-FM, Los Angeles
KMPC-FM, Los Angeles
Los Angeles Times
Musician magazine
The Nation
National Public Radio
New York Daily News
New York Times
Playboy
Rolling Stone
TV Guide
USA Today
Vogue
Washington Post
Worth magazine
And on TV
Collector's Cafe
(PBS-TV pilot)
MTV (pilot taping)
Now It Can Be Told (Geraldo Rivera)
Showbiz Today (CNN)
Under Scrutiny
(Jonathan Alter)